The event calendar is always in a state-of-flux. Check back often for recent additions!
-- Beer --

Third Annual Pints and Pools Craft Beer Festival

It turns out, beer and perfectly good hot springs really mix. Pagosa Hot Springs resort is hosting their Third Annual Pints and Pools Craft Beer Festival.

All attendees will have the pleasure of lounging in a relaxing hot springs pool and getting the opportunity to sample beer from over 23 different breweries!

Soaking is between 8 am and 4 pm! Beer tasting is from 4 pm - 7 pm!

Don't miss out on this beer festival! Join in for this event in Pagosa Springs!

Ticket information will be available soon!

Pagosa Hot Springs
165 Hot Springs Blvd, Pagosa Springs, 81147

-- Beer --

Brew at the Zoo - Pueblo

Enjoy an evening with the animals and great beer, live music, games, free bike valet, Saris bike rack giveaway, and more!

Tickets:
Must be age 21+ to attend. Get your tickets now and receive special early bird discounts.
Until March 31: $25/person
April 1-14: $35/person
April 15-28: $40/person
At door (if not sold out): $40
Designated driver: $20

Ticket price includes admission to the zoo, commemorative Brew at the Zoo tasting glass, and unlimited beer tasting.
Gates open at 2:30pm and the event ends at 6:30pm.

Pueblo Zoo
3455 Nuckolls Ave, Pueblo, Colorado 81005

Saturday, April 29 at 2:30 PM-6:30 PM

If you have a beer related event that you would like us to add to the calendar, please send an email with the necessary information to
info@bdg2c.com
.
Drinker's Guide Book Find Your Craft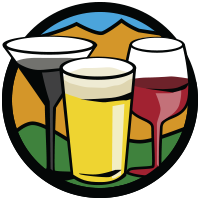 Copyright © 2017
Drinker's Guide to Colorado