The event calendar is always in a state-of-flux. Check back often for recent additions!
-- Beer --

Leftapalooza

Leftapalooza, featuring the Mile High Tribute Band Competition, is back for its seventh year!

Left Hand Brewing Co.'s ultimate music and craft beer experience brings together some of the most talented cover acts in the country to help raise funds for the Leukemia & Lymphoma Society and the Left Hand Brewing Foundation.

Leftapalooza has something for everyone with plenty of grub, a killer kid zone and tons of craft beer.

-- Beer --

Wine On The Rocks

A warm summer day. 180 wines to sample that you already love or will soon fall in love with. Music, food and shopping to cap off an event nestled in the heart of Morrison overlooking the iconic Red Rocks Amphitheater. What could be better than that?

This August 5th, 2017 marks the 8th Annual wine event Party B Cause has planned to benefit Bootstraps, a nonprofit that supports scholarships and loans. From noon to five o'clock on the beautiful fields of Edelweiss T.EV. overlooking Red Rocks Park, you and friends can taste over 35 Colorado wineries finest blends while enjoying what we love so much about Colorado, a summer afternoon.


T.E.V Edelweiss Club
18022 Hwy 8 Morrison, CO 80465

12:00 PM - 5:00 PM

-- Beer --

Liquid Mechanics Brewing - 3nd Anniversary Bash & Outdoor Music Festival

Liquid Mechanics Brewing Co. will be celebrating in a big way for their 3rd Anniversary Bash and Outdoor Music Festival on August 12th. There will be over 16 beers on tap including special releases such as Batch #3 of Bourbon Barrel Aged Imperial Porter which has been aging since 2015, and Imperial Hop Nectar, a higher ABV rendition of Liquid Mechanics Brewing's best-selling New England IPA Hop Nectar.

Liquid Mechanics Brewing
297 N. Hwy 287 Suite 100 Lafayette, CO 80026
12:00PM - 12:00AM

-- Beer --

Steers and Beers Brew Fest

The Steers and Beers Brew Fest will kickoff with a VIP session from 2-4pm. Attendees will be able to sample some allocated and premium beers and whiskeys that will only be available during the VIP session. Spend some time chatting with brewers in an intimate atmosphere. Immediately following the VIP session we will open it up to General Admission from 4-8pm. There will be hundreds of brews and spirits to sample. Yes, we said spirits too. It's a Whiskey and Beer Brew Fest. And it just keeps getting better... There is a Mechanical Bull onsite just to see how cowboy you really are.

This is a ticketed event for those 21 and older.

All proceeds benefit the Griffiths Centers for Children Chins Up & the Proteus Syndrome Foundation.

The Antlers, A Wyndham Hotel Colorado Springs
4 South Cascade Avenue
Colorado Springs, CO 80903

2:00 PM - 8:00 PM

-- Beer --

Chef & Brew Festival Denver

Chef and Brew is Denver's premier beer and food pairing competition and festival, bringing together Colorado's top chefs and local craft brewmasters. Over 20 craft brewers and chefs will team up to create the ultimate beer and food pairing.

Guests will enjoy unlimited samples of all dishes and beers and cast their vote for the coveted People's Choice Award. Each chef creates two small dishes to pair with two beers from their brewery partner. Chefs and brewers collaborate - you pick your favorite.

Chef and Brew promotes the notion that local craft beer is an ideal pairing for chef-driven food

EXDO Event Center
1399 35th St, Denver, Colorado 80205

August 31, 2017 6pm-10pm

If you have a beer related event that you would like us to add to the calendar, please send an email with the necessary information to
info@bdg2c.com
.
Drinker's Guide Book Find Your Craft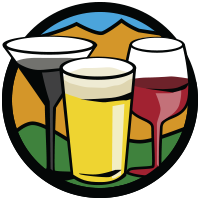 Copyright © 2017
Drinker's Guide to Colorado