The event calendar is always in a state-of-flux. Check back often for recent additions!
-- Beer --

5th Annual Parade of Darks

This dark-beer, holiday festival and fundraiser for Metro Caring return is on Saturday, December 3rd from 1:00 to 4:30 p.m.

The Parade of Darks™ features a goose-bumping, carefully-selected list of 60+ amber-to-black beers from some of the world's best big-hearted brewers, all donated because of Metro Caring's cause.

Here are some reasons to go!

The 2016 Parade of Darks™ takes place in the glorious, circa-1890 splendor of the Turnhalle Room in the Tivoli Student Union.

Tivoli Brewing (located in the Student Union) is offering a whopping 20% discount on pre- and post-Parade food to all ticket holders.

100% of ticket sales go to Metro Caring, which means your $45 ticket will provide a week of nutritious food to six hungry Coloradans.

Holiday fellowship over 1-oz servings of awesome beer is top-shelf holiday cheer and a great warm-up to the Parade of Lights on Saturday evening.

LOCATION

Tivoli
900 Auraria Parkway
Denver, CO 80204

Must be 21 years or older with a valid ID to attend.

-- Beer --

Kyle Hollingsworth's Hoppy Holidays

Beer Festival & Concert!
Unlimited 2-oz sampling from 30+ craft breweries while supplies last. 5:00pm - 7:30pm
Concert proceeds benefit Conscious Alliance.

VIP ticket includes:
-Unlimited 2-oz sampling from 30+ craft breweries while supplies last
-Unlimited 2-oz sampling all eveing from select breweries
-Balcony access
-VIP Hoppy Holidays commemorative credential
-VIP Entrance

You must be 21 years old or older with a valid ID to enter the Fillmore Auditorium. Valid ID must be government issued and contain your picture and birthdate. There is no entry for anyone under 21 years old!

The Fillmore Auditorium is a general admission venue with limited seating areas.

-- Beer --

An Intimate Affairs Dinner Series

An Intimate Affairs Dinner Series at Kingman Estates Winery

Four course wine pairing dinners presented by Chef Willem DeFroy

See the website for ticket sales and specific meal plan for the date.

-- Beer --

Black Bottle Brewery Turns 4!

Please mark your calendars.

It's time for Black Bottle Brewery's 4th Anniversary Party!

First things first.

It is HIGHLY recommended you wear an UGLY SWEATER! They'll be judging all of the ugly sweaters throughout the night and when they feel they've seen the best/ugliest sweater they'll be rewarding the lucky person with a nice PRIZE!

So, go find your prize winning ugly sweater and get it ready for the party.

Second.

They'll be releasing their anniversary beer, Angry Elf. This barrel aged American Strong Ale packs a punch and is only around for a limited time. Their 4th anniversary edition saw additions of orange blossom honey and 100% real maple syrup from Vermont, and has been aging for about 4 months in brandy barrels. Also, it gets some raspberries once they transfer it to the brite tank. They'll have it available on draft beginning December 10th and in 750ml bottles you can purchase to take with you.

Third.

Per usual they've dug into their cellar stash to bring you 40 BBB beers on draft. This year's list is still to be determined but could include beers like 2015 Anarchy Porter, Tom's Gout Free Stout, Hops & Lambic, Twelve (Choice City Butcher & Deli collab), I'll Sais It's On, and Mom! The Meatloaf! They'll be narrowing down the list in the next few days, so check back for the final list.

Last.

To follow tradition, join them for a FREE TOAST with 2016 Angry Elf at 7PM!

Black Bottle Brewery
1611 S College Ave, Ste 1609, Fort Collins, Colorado 80525

-- Beer --

5th Annual Denver [Only] Beer Festivus

Saturday, December 17, 2016
Wings Over the Rockies Air and Space Museum - 7711 E Academy Blvd #1
Denver, CO
Time: 4:00pm - 7:00pm, 3pm VIP

Since this is an anniversary of sorts, expect all the good parts of years past, but amplified to be approximately 162% more fantastic! They've also moved the party back to a Saturday afternoon to ensure maximum enjoyment (and no pesky complaints about missing certain football games).

This special holiday-timed beer fest is the pinnacle celebration of Denver's amazing growing craft beer scene and the culture that comes with it. They start by asking EVERY SINGLE brewery in Denver's city limits to attend. Then they drizzle on some light references to the Seinfeld-created holiday by encouraging attendees to air their grievances, participate in Feats Of Strength and pay some respect to the Festivus pole. At the end of it all, this is just a big party designed to get Denver to raise a glass to the brewers and the beer they create.

-- Beer --

New Year's Eve Celebrations

Check your local and favorite places to hang out this New Year's Eve!

Statewide at most every brewery, bar and taproom.

Time: All day and well into the night.

Cost: Varies by venue.

Stay tuned for all of the best New Years Eve parties as they are announced. It's happening on a Saturday night this year so you know it will be special!

If you have a beer related event that you would like us to add to the calendar, please send an email with the necessary information to
info@bdg2c.com
.
Drinker's Guide Book Find Your Craft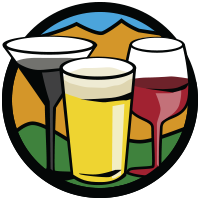 Copyright © 2017
Drinker's Guide to Colorado