The event calendar is always in a state-of-flux. Check back often for recent additions!
-- Beer --

Rapids & Grass Beer Festival

The First Annual Rapids & Grass Beer Festival will take place on Saturday, July 1, 2017.

30+ Breweries & Bluegrass Music along the Arkansas River!

-- Beer --

Red Leg Brewing Company 4th Anniversary Celebration

Red Leg Brewing Company is celebrating 4 years on the 4th of July!

*Live Music Line Up
12-2pm- Jeremy Facknitz
3-5pm- Whiskey Kate
5-7pm- Route 61 Acoustic Duo
* 9-Specialty Beer Pins released throughout the day
*Food Trucks
Bite Me Gourmet Sausage
High Grade Food Truck
Gypsy- Pizza Co
* Activities
Corn Hole
Red, White & Blue costume contest
* New Merchandise will be available



12-8pm

Red Leg Brewing Company
4630 Forge Rd, Ste B, Colorado Springs, Colorado 80907

-- Beer --

21st Annual Brewers Rendezvous

Salida Chamber of Commerce
406 W US-50, Salida, Colorado 81201

1pm-5pm

The 21st Annual Colorado Brewers Rendezvous takes place at Riverside Park in historic downtown Salida, Colorado, surrounded by soaring mountains and hugged by the Arkansas River. You will enjoy live music throughout the event with great food vendors offering up tasty concoctions to pair with your favorite beers! The event features over 75 Colorado Breweries with over 300 samplings of beer offered

-- Beer --

Reel Big Fish - The Beer Run

A day of ska, craft beer, and good times! Enjoy a day of unique craft beer experiences with select tastings, lectures, drinking games, and more from your favorite local breweries!

The Black Sheep
2106 E Platte Ave, Colorado Springs, Colorado 80909

Doors at 3pm
Music starts at 4pm

-- Beer --

BrüFrouFEST

The 4th annual BrüFrou is an exciting reimagined version of the venerable craft beer + culinary pairing classic. BrüFrouFEST 2017 is now an outdoor summer extravaganza in the heart of downtown Denver on the new quad at the historic Tivoli Brewery/Student Union building. Get ready to discover a whole new kind of experience featuring Live Music, Merchandise Marketplace, Specialty Tasting Pavilions, Outdoor Games, Value Tickets & VIP Tent Passes.

Tivoli Quad
1363 E 9th Ave.
Denver, CO 80218

12:00PM - 5:00PM

-- Beer, Spirits --

719 Day Brewfest

Jon Eddy Productions and Springs Automotive Group present The 3rd Annual 719 Day Brewfest on July 19th, 2017 at Weidner Field (Home of Switchbacks FC) from 5-9PM! We'll be celebrating local brews from the 719, local food and local music. 719 Day is also sponsored by your local Colorado Springs Toyota Dealers Larry H. Miller Liberty Toyota Colorado Springs, Larry H. Miller Liberty Toyota Colorado Springs, FOX21 News, SOCO CW, The Gazette, 94.3 KILO and 103.9 RXP.

There will be games and contests, along with a mix of uniquely local activities.

Ticket Prices:
- $35 General Admission (6PM-9PM) Ticket Price starting ($40 day of event)
- $45 VIP Tickets includes VIP entry from 5-6PM and dinner providesd by Switchbacks catering ($50 day of event)
- $10 Designated Driver Tickets


Live Music:
5:20-6:45: Mark's Midnight Carnival Show
7:15-8:45: Playing with Smoke

www.719Day.com

The 719 Day Brewfest is a 21+ event.

-- Beer --

Arvada on Tap - A Craft Beer and BBQ Fest

Arvada is celebrating craft beer and barbeque in a BIG WAY for its third year in a row! This is a festive outlet for craft beer and barbeque enthusiasts and anyone who wants to have fun! (Children are welcome since there will be a kid zone for their entertainment.)

Over 25 commercial craft breweries will offer samples and pours from their breweries. Sample 3 ounce beers for $2 each and buy 12 ounce pours for $6 each. For the best deal, purchase a "Sampler Pack" which includes a tasting beer mug and 10 tokens good for beer or food for only $10.

BBQ your thing? Get your barbeque fix and talk to the professionals. The Kansas City Barbeque Society competition is back!

Meet your old friends and make new ones. Enjoy eating delicious food, shopping at vendor booths and dancing or listening to lively music from local bands.

Arvada on Tap: A Craft Beer & BBQ Fest is produced by the Arvada Festivals Commission and its community partners Arvada-Jefferson Kiwanis, Arvada Sunrise Rotary, and Arvada Vitality Alliance. All net proceeds will benefit these partners to support their local community projects.

Ralston Park Addition
11200 Ralston Road
(64th and Simms)

12:00 PM- 7:00 PM

If you have a beer related event that you would like us to add to the calendar, please send an email with the necessary information to
info@bdg2c.com
.
Drinker's Guide Book Find Your Craft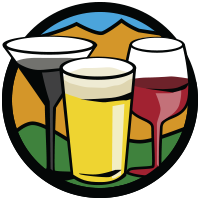 Copyright © 2017
Drinker's Guide to Colorado