The event calendar is always in a state-of-flux. Check back often for recent additions!
-- Beer --

Rascal Martinez at Whistle Pig Brewing

Rascal Martinez plays at Whistle Pig Brewing Friday, March 3, 6:00 PM.

Come make your happy hour HAPPY!

Rascal's music channels a mix of rockabilly, folk and country, with a subtext of Latin melodies and his vocals are soulful and special. Rascal enjoys writing his own songs but also appreciates performing the 50s and 60s timeless hits along with other genres.

-- Beer --

Hops+Handrails

Craft Beer and Rail Jam: it's a match made in Colorado heaven!

In it's fifth year, Hops+Handrails features the best of Colorado, mixing an epic beer fest with a killer concert, alongside a live rail jam!

Sip from 40+ craft breweries, while riders do their best tricks down the 40ft. ramp with live music filling the air.

Proceeds benefit the Left Hand Brewing Foundation and SOS Outreach, a non-profit dedicated to utilizing adventure sports to engage at-risk students in long-term mentorship relationships.

If you have a beer related event that you would like us to add to the calendar, please send an email with the necessary information to
info@bdg2c.com
.
Drinker's Guide Book Find Your Craft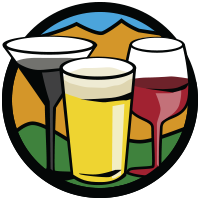 Copyright © 2017
Drinker's Guide to Colorado