The event calendar is always in a state-of-flux. Check back often for recent additions!
-- Beer --

Florence Brewing Company One Year Anniversary

Florence Brewing Company will be celebrating their One Year Anniversary this year thanks to the many of you who have supported them over the last year!

Be prepared for the all day event complete with delicious food, live entertainment, BEER, and probably some form of dancing and the Hansie Duck Face!

They will close off the street for the all day event!

Guests can purchase raffle tickets for $6 each. The Raffle Ticket Price will include one beer and a tip for your servers!

More information will be provided as we get closer to the event. For other questions regarding the One Year Anniversary Party, please email, kelly@florencebrewing.com.

-- Beer --

4th Annual Steel City Brew Fest

Pueblo, Colorado is hosting their Fourth Annual Steel City Brew Fest!


Join in at the beautiful Pueblo Riverwalk for the 4th Annual Steel City Brew Fest. This event is part of the 17th Annual Loaf 'N Jug Boats, Bands and BBQ Festival, presented by Loaf ' N Jug, an annual event that draws over 30,000 people over a two day period.

Events for the festival include a KCBS BBQ competition, live entertainment, food and product vendors, Kids Fun Zone, Buffalo Wild Wings Hot Wing Eating Competition, along with other special events.

The Steel City Brew Fest will allow participants to sample beer from both Colorado and national craft breweries. This event benefits the HARP Foundation, a 501(c)(3)"

For all questions, please visit their website and tickets will be available in April 2017!

4:30pm-9pm

If you have a beer related event that you would like us to add to the calendar, please send an email with the necessary information to
info@bdg2c.com
.
Drinker's Guide Book Find Your Craft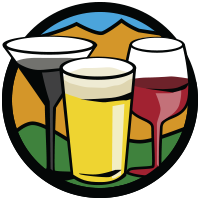 Copyright © 2017
Drinker's Guide to Colorado