2016 GABF: Beeriest
Beer Fest Yet
The Great American Beer Festival turned 35 this year, and again broke it's own records for just about everything. Boulder-based Brewer's Association runs the event, and rented out more of the Denver Convention Center than ever before. They needed it, with 780 brewers serving up over 3800 beers in the festival hall areas. For most attendees, this is GABF - aisles and aisles of ales and ales…

But GABF is also the GABF Competition, the world's largest commercial beer contest that's been going and growing for 30 years. In 2016, 7227 entries from 1752 breweries in all 50 states and DC came to Colorado for judging by 264 judges from 12 countries in 96 beer categories. That's a lot of beer to judge. There were 312 different entries in the American IPA category alone, with Seattle's Georgetown Brewing winning gold for their Bodhizafa IPA. (Check out our story on Colorado brewers who medaled at this year's GABF here.)

The most celebrated awards at GABF are those for Brewery of the Year, in seven different size and type categories. Typically, brewers who individually win multiple awards score the most points to earn the top spots within their categories. Overall, Uberbrew from Billings, MT snagged 4 medals - more than any other brewer, earning them the Small Brewing Company and Small Brewing Company Brewer of the Year award.

Three brewers were awarded three medals each: Karl Strauss Brewing of San Diego, CA; Brown Truck Brewery, High Point, NC, and Fat Head's Brewery & Saloon, North Olmsted, OH. Onstage during the awards ceremony, each received their Brewer/Brewery of the Year awards.

Colorado Governor John Hickenlooper, no stranger to brewing, made a surprise onstage appearance midway through the award ceremony to present a king-sized gold medal to the BA's Charlie Papazian. Charlie, whose wise words "relax, and have a home-brew" are a mantra to millions and inspired a craft beer revolution, has personally awarded GABF medals to thousands of brewers through the years. Hick was on-hand to make sure Charlie finally got his. After 35 years of handshakes, fist bumps, beer spills, kisses and hugs, Charlie Papazian was awarded his own Gold Medal. Way to Go!

But hold on. After the awards, GABF and BA staff looked at things, and it turns out that Karl Strauss' operation was mis-classified as a Mid-Size Brewpub. K-S called themselves a Mid-Size Brewpub, but GABF says that "this was inaccurate: this location is, in fact, a Mid-Size Brewing Company. Karl Strauss, while it operates brewpubs, is classified as a production facility by GABF competition guidelines."

Once re-assigned as a Mid-Size Brewing Company - the right category - and then re-calculating results, the BA anointed Karl Strauss as the new winner of the Mid-Size Brewing Company of the Year Award. Not Fat Head, had who gleefully accepted what they thought was their award at the ceremony hours earlier. Oops. At least they got got to hold The Award That Was Not To Be Theirs in-hand for a while until the BA set the record straight. GABF issued a statement on the whole must-suck-to-be-Fat-Head thing:

"All of us with the Great American Beer Festival and the Brewers Association deeply regret this error. Fat Head's Brewery & Saloon, which had originally been identified as the Mid-Size Brewing Company of the Year, had a very strong performance in the competition, winning a gold medal in the German-Style Wheat Ale category, a silver medal in Other Strong Beer, and a bronze medal in Fresh or Wet Hop Ale. They were among the top medal-winning breweries in the 2016 competition."

(If you're in North Olmstead, Ohio, you might want to stop in and buy a round for the Fat Head Crew to help salve their souls. Hell, they won three separate GABF awards for three ass-kicking beers. Things can't be all that bad. They might even buy one for you.)

And oh by the way - since Karl S. was in the wrong category to start with, the BA says the new Mid-Size Brewpub of the Year is now Boxing Bear Brewing Co. of Albuquerque, NM, with brewers Justin Hamilton and Dylan Davis in charge. Surprise! and congratulations, gentlemen.

Of course, unless you were part of the Fat Head fold, most of GABF went just great, with plenty of beer, and plenty of things to check out. Many attendees home-brew, and home brewing suppliers had a bigger presence in the very, very large festival hall. Dozens of home-brews in the GABF Pro-Am competition that pairs amateur brewers with professional brewers were available for tasting.
You could take in workshops and discussions, food pairings, how-to's - GABF is not just a bunch of drunks. Not so many, anyway.

If you wanted to talk shop with a brewer about making beer, the Brewers Gallery and the Guild Pavilion were the place to powwow with brewers from across the country and drink their beer. And if you wanted to wait in line for fifteen minutes to sample one ounce of what may or may not be the best beer you've ever had, then you could do that, too.

If you were not one of the 60,000 or so beer drinkers who quaffed a few of the 3800 beers served at this year's GABF, do not despair. GABF lives all year long - in it's mother-of-all festivals pedigree that has spawned countless others, and its fresh lineup of 286 award-winning beers, waiting for you and the rest of the beer world to discover…

Get out. Don't wait until the next GABF on October 5-7, 2017. We can help you find a local tasting, festival or event. Find a brewer you haven't visited, and go! We can help you find a brewer near you, too.

There has never been a better time to Support Your Local Craft Producer!


Mike Laur
Mike Laur
Mike Laur
Mike Laur
Mike Laur
Mike Laur
Mike Laur
Drinker's Guide Book Find Your Craft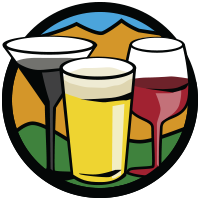 Copyright © 2017
Drinker's Guide to Colorado