New 9th Edition
Guidebook Is Here!!
Introducing our Newest, Latest, Most Complete Guidebook to Colorado Craft Ever: the New 9th Edition Beer, Wine, & Spirit Drinker's Guide to Colorado.

Totally Updated for 2016, with 533 Listings of Colorado breweries, cideries, meaderies, vineyards, wine makers and distillers - Nine Years in the Making!

Order yours here.
Designed for travel, our 240-page, easy-to-use spiral bound book includes our latest Spectacular New Folded Map, Eight New Map Foldouts, New Stories, and New Coupons in Every Guidebook:

63 Coupons for Free Beer, Free Drinks, Glassware, Discounts and Great Deals at businesses all across Colorado!

The 9th Edition Map is More Detailed than Ever, with New Local Insets of Denver, Palisade, and Front Range Regions!

Stuffed into 240 full-color pages, it's all the latest information you'll ever need to travel Colorado and discover The State of Craft for yourself:



533 Listings of Beer, Wine, & Spirit Makers


New Foldout Location Maps


Events and Festivals


Historic Taverns and Watering Holes


Taprooms, Wine Bars and Craft-savvy Restaurants


Places To Watch For


State and National Parks


Ski Areas and 14er's


Driving Distances and Mountain Passes


Taste and Smell Chart


Illustrated Style Charts


New Stories and Essays


Illustrated Make-Your-Own Guides


& Much, Much More!


Did we mention Free Beer? Free Drinks? The Newest Beer, Wine, & Spirit Drinker's Guide includes over $350 worth of Coupons, good at 70 Colorado locations, and at a SRP of $24.95, it pays for itself over a dozen times!

We're placing the new book on retail partners' shelves, and you can order it directly from us at our secure commerce site. The new Beer, Wine, & Spirit Drinker's Guide to Colorado may be the best Colorado guidebook you'll ever see. It's certainly the best product we've made, and know you'll enjoy it.

Order yours here.
Drinker's Guide Book Find Your Craft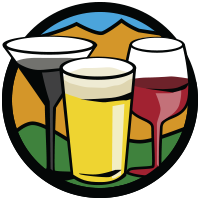 Copyright © 2017
Drinker's Guide to Colorado