6 Icons of
Colorado's Craft Legacy
Colorado's craft beverage trails include many historic, folkloric and downright euphoric mile markers along the way. That's why we encourage you to get out, explore and find them for yourself. We present here six legends and landmarks in Colorado beer, wine, & spirit lore - excerpted from our Beer, Wine, & Spirit Drinker's Guide to Colorado Guidebook - to help you get your bearings along the path to craft enlightenment.





Charlie Papazian

Brewing beer isn't rocket science. It took a nuclear engineer from Boulder to get the world to understand that.

Charlie Papazian founded the American Homebrewers Association and Association of Brewers in 1978, at a time when the art of homebrewing was not only virtually unknown but illegal in many states. He helped found the Great American Beer Festival, which more than 30 years later has grown into the largest such festival in the nation. He also wrote one of the seminal books on the topic, "The Complete Joy of Homebrewing," and four other books.

Papazian's influence helped set the foundation for the future explosion of craft brewing in Colorado, and he is still president of the Brewers Association and an avid brewer. His famous catch phrase for new brewers still rings true today:

"Relax. Don't worry. Have a homebrew."





Coors Beer

Though on the taste scale it can't compare with microbrews, you can't talk Colorado beer without talking about the Coors family and their beer. Starting with German immigrant and brewer Adolph Coors, who came to Golden in search of pure water and began brewing in 1873. The brewery survived Prohibition and in the following decades continued to expand. Part of it was mystique. While it might not have tasted much different than the other mass-produced light lagers on the market, it wasn't available east of the Mississippi. "Brewed with Pure Rocky Mountain Water" was a slogan others couldn't claim.

Coors wasn't available in all 50 states until 1991. Whether this mystique of Colorado beers helped other microbrews of the time such as Flying Dog and New Belgium could be debated, but you can't argue that Coors put Colorado beer on the map. President Gerald Ford was known to return to the White House from Colorado with cases of Coors. You can't buy publicity like that.

The company is now part of the MillerCoors empire, though the Coors family still owns 10 percent of the world's fifth-largest brewing company, with Adolph's great-grandson Pete Coors as chairman. Other members of the family serve on its board of directors.

It's not the only brewery that can claim to be made with "pure Rocky Mountain water," but it's still the biggest.





George Stranahan

Born an heir to the Champion spark plug fortune, astrophysicist George Stranahan rejected a life of leisure and moved to Aspen in the 1950s, where he started a physics institute. He later built the Woody Creek Tavern, which became a popular hangout for locals such as gonzo journalist Hunter S. Thompson.

But it was the Flying Dog Brewpub, opened in 1991, that put Stranahan on the map. "Goddamn, I love beer,' " he told himself at the time, trying to figure out how to increase business at a restaurant he owned in Aspen. But he quickly learned that operating a brewery in a town like Aspen, with ridiculous rent and real estate prices even then, wasn't feasible. So he relocated to Denver and began bottling in Wynkoop's facility (see below).

Flying Dog, with its labels drawn by Ralph Steadman, Thompson's famous cartoonist, hit store shelves in 1994 and eventually became one of Colorado's most well-known beers, available across the country. "Good beer, no shit," was the slogan on the bottle, though it took a long legal fight with the state of Colorado to have it allowed. Stranahan kept up that fight on principle, to encourage people to challenge authority. Flying Dog has since relocated to Maryland.

In 1999, Stranahan's barn burned down, and at the scene he met volunteer firefighter Jess Graber. The two realized they had a shared love of craft spirits and came up with the recipe for Stranahan's Colorado Whiskey, the first commercial Colorado-made whiskey of modern times. Demand has been such that so far it's only available in Colorado.

Stranahan, a true Renaissance man, continues to write books and practice photography, and as an educator he has founded three schools. Thanks, George!





Wine in a can - Infinite Monkey Theorem
Infinite Monkey Theorem

There's a stereotype of the winery experience: stuffy, pretentious people sipping and spitting out wine against a backdrop of European elegance and rolling hills covered with grapes.

Then there's Infinite Monkey Theorem, Denver's best-known urban winery, founded in 2008 by British-born Ben Parsons. Their motto is "no vineyard, no pretense." The concept of the urban winery is new, and it has since been repeated many times in Colorado, but that's not even Parsons' biggest shock to the vintner world.

He put wine in a can. Suddenly, wine wasn't just something to enjoy over an Italian dinner but something to be brought camping or to the baseball game. And the wines have received critical praise like "dangerously drinkable." Are cans the future of wine? Who knows, but in Denver Parsons is definitely bringing it to a whole new audience.





John Hickenlooper

Long before it had a major league baseball stadium and a thriving nightlife scene, Denver's LoDo neighborhood was run-down and blighted, known as "Skid Row."

And long before he became Colorado's governor, John Hickenlooper was into microbrewing, as one of the founders of Wynkoop Brewing Co., Colorado's first brewpub of the modern era, in 1988. The brewery became not only an anchor for the redevelopment of this area of downtown, but a model for microbreweries that would be repeated time and again. In 1993 Hickenlooper saved an historic building in downtown Colorado Springs from the wrecking ball and turned it into Phantom Canyon Brewing Company.

It wasn't just the business of brewing that Hickenlooper influenced, but the craft of it. Along with brewer Russell Scherer, Wynkoop was one of the first breweries in the country to experiment with mead, doppel alt and cream stouts.

Hickenlooper went on to become Denver's mayor and, in 2010, Colorado's governor. He was re-elected in 2014.





Oskar Blues

Craft beer in a can?

They're everywhere these days, but when Dale Katechis first began canning Dale's Pale Ale in 2002, it was a risky move. Yes, there are benefits like keeping light from the beer and the fact that cans are much more portable and create less trash. But would craft beer lovers, who long perceived canned beer as bland, mass-produced swill, accept it?

They did, in a big way.

Oskar Blues went from a small brewpub to one of Colorado's fastest-growing breweries, the 24th largest in the nation, eclipsed in Colorado only by New Belgium. They have a brewery on the East Coast and their beers can be found in 44 states. Clearly, the craft beer industry was ready to get canny, and other breweries began racing to produce their own canned products.

According to craftcans.com, today more than 500 breweries in the U.S. churn out some 2,000 different beers in cans. And it all started with Dale and his pale ale.

Drinker's Guide Book Find Your Craft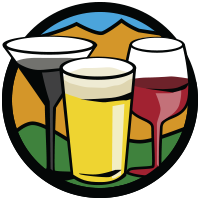 Copyright © 2017
Drinker's Guide to Colorado