Cheeky Monk Closes,
Lost Highway To
Find New Digs
It's last call for the "Best Beer Block on Colfax", as the Cheeky Monk closed it doors for good today. Owners Tina and James Pachorek were pushed into high gear after the building's owner decided to sell the property. Lost Highway Brewing, located in the same building and also owned by the couple, will move to another location and continue operation. Tina and James are excited about the next leg of their journey even if it makes a detour off of Denver's famed Ghost Highway.

Colfax Avenue is debatably the longest street in the United States. 53.3 miles, 26.8 miles, however you figure it, it's long. Playboy Magazine took measure in a 1978 story, and called Colfax "the longest, wickedest street in America". But is it really wicked?

Venture back to the late 19th Century, and listen to Schuyler Colfax. He had grand visions for his namesake street that no doubt thrilled the Denver Chamber of Commerce back then: "Let Colfax Way be a den of avarice, a cauldron of covetousness, a peccadillo wharf in a sea-storm of morality. Let not a man walk Colfax Way and wonder, 'Where shall I deposit my virility this eve, where may I encounter mine intoxicant?' for he shall find all he seeks on Colfax." Why would a guy want to go anywhere else?

Hookers, high schools, hospitals, hotels - Colfax Avenue had it all.

When Tina and James looked at Colfax Avenue in 2006, they saw an opportunity. Following the success of their Royal Hilltop beer bar in Aurora, they decided to embrace the Colfax neighborhood, and do something different. Belgian beers were starting to tickle the fancy of fickle beer geeks, and Denver was ready for a little Belgian invasion.

The timing was perfect. Colfax was already shedding some of its seedy skin. Belgian cafe's clicked. First one, then two, then three Cheeky Monk Belgian Beer Cafes were opened. James is knighted in the Belgian Brotherhood of the Mash Staff. Customers keep coming back.
Mike Laur © DG2C

Lost Highway Brewing opens next-door on Colfax in 2014, and immediately wins major beer awards. Colorado natives Tina and James didn't move from Pueblo to Denver to appreciate the beer scene. They helped create it.

Now it's time for a change - ready or not.

(From news releases by Lost Highway and Cheeky Monk:)

Lost Highway Brewing Company To Expand; Relocating To Larger Facility
(Denver, CO) July 18, 2016 - Lost Highway Brewing Company located at Colfax and Pearl in Denver, will relocate later this year upon completion of its expanded Production Facility. The building in which the brewery is currently has been sold. Lost Highway will continue to operate, brew and serve beer in the Colfax location during construction of the new facility.
"We are very excited with the opportunity the sale of the building has provided to us." owner Tina Pachorek said. The new facility will house a taproom plus production facility.

Cheeky Monk Beer Cafe Leaves Behind Beer Legacy; Location To Be Redeveloped
(Denver, CO) July 18, 2016 - After ten years and over thousands of beers poured, the Cheeky Monk Beer Cafe located on Colfax Avenue will close its' doors in Denver on July 18th. The Cheeky Monk is located in the historic John F. Sanger Building, which has been sold to developers.

Owners James and Tina Pachorek have been instrumental in the Denver beer scene bringing a variety of the world's finest beers, many brewed in Belgium, to Denver. Not an easy task but one that allowed them to bring people together to share their knowledge and passion for fine beers. James was Knighted by the Knighthood of the Brewers' Mash Staff for their work in importing Belgian beers. In addition, Tina has worked closely with the Denver Police Department and the Colfax Business Improvement District to improve Colfax. They will continue sharing their passion for beer through the expansion of their brewery

The new owners plan to redevelop the building continuing to add to the Colfax community.

Lost Highway Brewing makes mostly Belgian-style ales, and even if you're not a Belgian fan you'll find a beer to love here. The current brewery uses a seven-barrel brewhouse with five, fifteen-barrel fermenters to produce about a dozen mainstay beers, along with another dozen-plus "specials", sometimes brewed in smaller batches. Oak barrels? Check. Belgian yeast, malt and hops? Check. Delicious? Check, and double-check.

Dona Dalton of Lost Highway says they should be in their new location soon - it's still being determined exactly where - and they plan to pour beer at both locations at least through November. Closing the Cheeky Monk, while bittersweet, will allow them to concentrate on brewery operations and continue to make award-winning beers.

Good bye, Cheeky Monk. You were a real saint to many beer lovers, and here's hoping all those unique Belgian brews and food you served might find a place at other taprooms around town.
Drinker's Guide Book Find Your Craft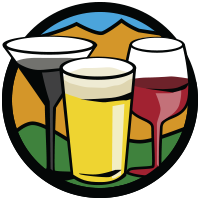 Copyright © 2017
Drinker's Guide to Colorado