Every year, craft brewers come together to renew their spirits in brewing, business and beers at the Craft Brewers Conference and BrewExpo America, put on by the Brewers Association and held this year at Denver's Colorado Convention Center (home to GABF in the fall). It's an opportunity to learn about all things beer with around 8000 like-minded souls. Over 85 seminars covered topics from the technical aspects of brewing to tax code compliance. Brewery tours, seminars, 450 trade exhibits, tastings, hospitality events - CBC offers plenty to see, do and drink.

We offer a few observations from this year's event:

- Brewers all acknowledge that entering beer contests and winning awards helps sell beer. "Being in it to win it" is the goal, and beers that win contests will also win the approval of new customers. "Brewers from around the globe participate in the World Beer Cup to win recognition for their creativity and brewing skills," said Charlie Papazian, president of the Brewers Association. "For a brewer, a World Beer Cup gold award allows them to say that their winning beer represents the best of that beer style in the world."

- Craft beer drinkers come from all walks of life, and span all demographics. Paul DiBenedetto with Titled Kilt summed it up: "Craft beer does not discriminate. You can be 21, 41, 51, male, female, a couple or single. It does not matter when it comes to craft beer and drinking it."

- Educating beer drinkers and beer retailers is key to success in craft beer market. With the mantra "drink good beer and make it craft beer" brewers were urged to visit with retail partners, do regular tastings in beer stores, and make it easy for retailers to say "yes" to craft beers.

- It's not enough to just be open as a brewer. You gotta make good beer, and if yours is no good then get some help. Brewers are gregarious by nature, and are more than willing to help each other out. Bad beer hurts everyone, and today the stakes are higher than ever to keep making better and better beers. Seasoned brewers urged newcomers to seek out advice from established beer makers who have learned the hard way that pouring a batch down the drain is a lesson not to be forgotten.

2014 CBC culminated in grand style with The World Beer Cup Awards. Beer Cup awards are contested every other year, and bring thousands of brews together for a series of taste-offs that award gold, silver and bronze prizes in each of 94 separate categories. This year, 4,754 beers from 1,403 breweries representing 58 countries came to Denver, each vying to be the best. A panel of 219 judges from 31 countries participated in this year's competition, working in teams to conduct blind tasting evaluations of the beers and determine the awards. According to Brewers Association, 76 percent of the judges came from outside the United States, drawn from the ranks of professional brewers and brewing industry experts.

- BA President Charlie Papazian must have the sorest knuckles in Colorado. He fist-bumped every winner who came up and accepted their WBC awards at the event - in lieu of a wringing handshake from hundreds of enthusiastic and excited winners.

- TheBrewingNetwork streamed the World Beer Cup awards online. Viewership maxed out at just over 1800 during the awards for American-style IPA - with 224 entries, it was by far the most-entered category. Winner: Hop, Drop 'n' Roll, from NoDa Brewing in Charlotte, NC.

- Colorado Breweries did just fine at winning more than their share of World Beer Cup awards. Coors Brewing and Dr. David Ryder were honored as Large Brewing Company Champion Brewery and Brewmaster. Coors was the only brewery to win three category awards. Tiny Verboten Brewing in Loveland was one of the 26 breweries that walked away with two awards.

Colorado Winners in their style categories included:

Fruit Beer / Gold:
Cherry Kriek, Strange Brewing Co., Denver, CO

Fruit Beer / Silver:
Apricot Blonde, Dry Dock Brewing Co. - North Dock, Aurora, CO

Herb and Spice Beer / Bronze:
SeŮorita, Elevation Beer Co., Poncha Springs, CO

Chocolate Beer / Gold:
Shake Chocolate Porter, Boulder Beer Co., Boulder, CO

Coffee Beer / Gold:
Big Shot Espresso Stout, Twisted Pine Brewing Co., Boulder, CO

Wood- and Barrel-Aged Strong Beer / Bronze:
Bourbon Barrel Aged Mountain Man, Verboten Brewing, Loveland, CO

Baltic-Style Porter / Silver:
The Baltic Gnome, Rock Bottom - Denver, Denver, CO

American-Style Lager or Light Lager or Pilsener / Gold:
Coors Light, Coors Brewing Co., Golden, CO

American-Style Lager or Light Lager or Pilsener / Bronze:
Coors Banquet, Coors Brewing Co., Golden, CO

American-Style Amber Lager / Gold:
Winterfest, AC Golden Brewing Co., Golden, CO

Australasian-Style Pale Ale or International-Style Pale Ale / Silver:
River Runners Pale Ale, Eddyline Brewing, Buena Vista, CO

French- and Belgian-Style Saison / Gold:
Saison, Aspen Brewing Co., Aspen, CO

Belgian-Style Blonde Ale or Pale Ale / Bronze:
Jean-Claude Van Blond, Wit's End Brewing Co., Denver, CO

Belgian-Style Pale Strong Ale / Silver:
Deceit, Funkwerks, Fort Collins, CO

Ordinary or Special Bitter / Gold:
Sawtooth Ale, Left Hand Brewing Co., Longmont, CO

English-Style Brown Ale / Bronze:
No Name, Glenwood Canyon Brewing Co., Glenwood Springs, CO

Oatmeal Stout / CA Silver:
Pure Imagination, Verboten Brewing, Loveland, CO

British-Style Imperial Stout / Bronze:
Weapon of Self Destruction Imperial Stout, Riff Raff Brewing Co., Pagosa Springs, CO

Irish-Style Red Ale / Gold:
George Killian's Irish Red, Coors Brewing Co., Golden, CO

Foreign-Style Stout / Bronze:
Devil Dog Stout, Red Leg Brewing Co., Colorado Springs, CO

American-Style Pale Ale / Bronze:
Featherweight Pale, Cannonball Creek Brewing Co., Golden, CO

American-Style Amber, Red Ale / Gold:
Runoff, Odell Brewing Co., Fort Collins, CO

You can find the whole list of all 281 winning beers here.

Congratulations to all the winners! Here's to hoping that we can all find these champion beers on-tap or in-the-bottle at a beer seller soon.

Next year's CBC will be in Portland, April 14-17, 2015. World Beer Cup competition will return in 2016.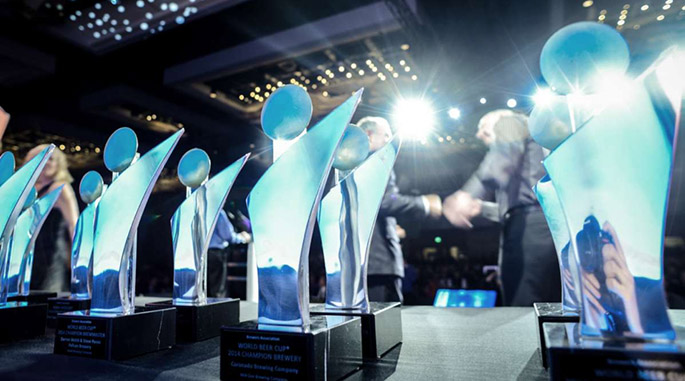 Photo © Brewers Association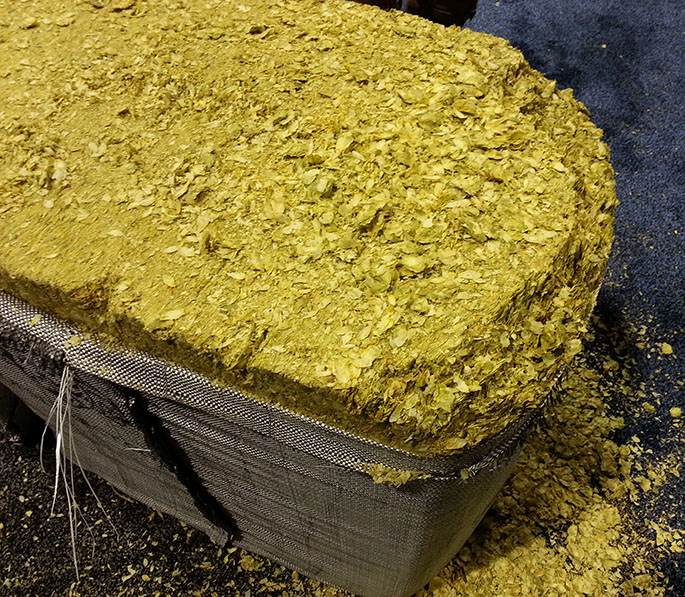 Photo by Nikki Stroppel © BDG2C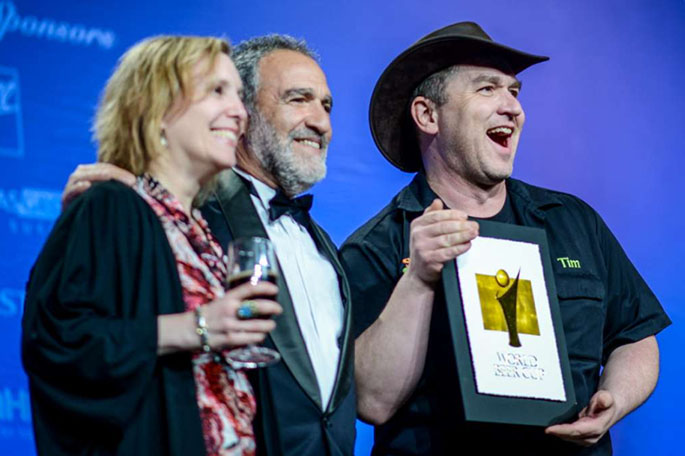 Photo © Brewers Association

Photo by Nikki Stroppel © BDG2C