(Ed. Note: For brewers, Judgement Day draws near at GABF. But it's not the end of the world to miss out on a medal there. Plenty of other beer competitions - large and small - spotlight standout brews, award success and inspire brewers to improve their craft. The road to winning at GABF usually winds through many other beer competitions - including one of the oldest beer contests in the state.)

State Fair Boosts Quality of Colorado Beer

On a quiet Saturday morning, a week before the Colorado State Fair opened in Pueblo, a group of nearly 50 men and women, most wearing beer T-shirts, made their way into the empty, stone Agriculture Pavilion on the state fairgrounds. This group included beer judges, most of whom were certified through the Beer Judge Certification Program (BJCP), and enthusiastic volunteers. I was one of them. Over the course of 2 days, we would taste, assess and grade more than 270 homebrews and 350 craft beers, awarding medals to the top examples in nearly 30 categories of beer, cider and mead.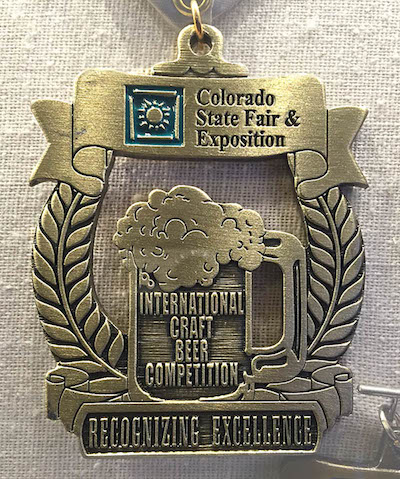 Since it began decades ago, the Colorado State Fair Homebrew and Craft Beer Competition has grown to become one of the largest beer competitions in the state, so much so that the organizers had to establish a cap on the number of entries a few years ago in order to ensure they had enough cooler space. Both amateur and professional brewers enter the competition not only for the chance to win a medal, but for the thorough technical feedback provided by the certified judging team that assesses characteristics such as aroma, appearance, flavor and mouthfeel. In fact, many craft brewers use the state fair as a precursor to the national GABF competition.

Competition Coordinator Jessica Straubel explains, "It's a great place to get feedback - to see what you're doing right and doing wrong. Judges let you know what's off and what to do differently. That's the big thing. It helps to improve the craft, and you can get a medal. That gives you bragging rights! It's a pretty big deal. It's a big competition."

Straubel has been involved with the competition for 14 years. She and her experienced team of organizers keep track of all the beer entries and maintained the brewers' anonymity for unbiased judging. With the homebrewed beer, this means entries must be submitted in unmarked, nondescript bottles, which are identified through a labeling system based on beer style and entry number. Because craft breweries often use branded bottles or bottle caps, the craft beer entries are poured in advance and delivered to the judging tables using the same labeling system.


Courtesy Barbara Boyer


Although technically open to amateur and professional brewers from anywhere, the majority of entries in both competitions are from Colorado. This year, only 3 craft beer winners were from out of state.

The organizing team also collaborates with the beer community in Pueblo. Many of the volunteers were members of the Steel City Brewers, a local hombrewing club. The winners of the homebrew competition were announced at a small awards ceremony hosted by RahnerShine Homebrew Supply in downtown Pueblo. Nearby Walter Brewing Company donated kegs of their California Common and Saison for the ceremony.

Some of you may also remember Foam Fest, a craft beer festival held in conjunction with the state fair that featured some of the winning breweries. The festival wasn't held this year. As the number of beer festivals and breweries grows, it becomes increasing difficult to attract attendees. The Colorado State Fair Foundation, which organizes the festival, opted to suspend it for now.

What beer styles are most popular among brewers? The answer likely won't surprise you. Within homebrewing, the spice/herb/vegetable beers (like pumpkin or holiday beers) were the biggest category, followed closely by both IPAs and American Ales. Among craft brewers, IPA was by far the biggest category with American Ales and Light Hybrids (cream ale, Kolsch, etc.) next in line. Despite these clear favorites, the Best of Show winner in each competition represented opposite ends of the beer spectrum. Bull & Bush's Release the Hounds English Barleywine won top craft beer, and a delicate Munich Helles brewed by Nathaniel Sullivan won top homebrew.

See the homebrew competition results and craft beer competition results for yourself. Use your copy of the Beer Drinker's Guide to Colorado to plan your trip to the winning breweries and save yourself some money with the coupons!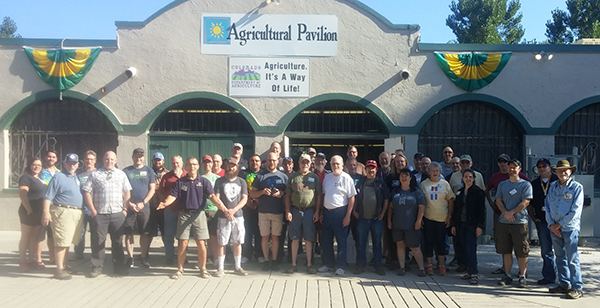 Courtesy Jessica Straubel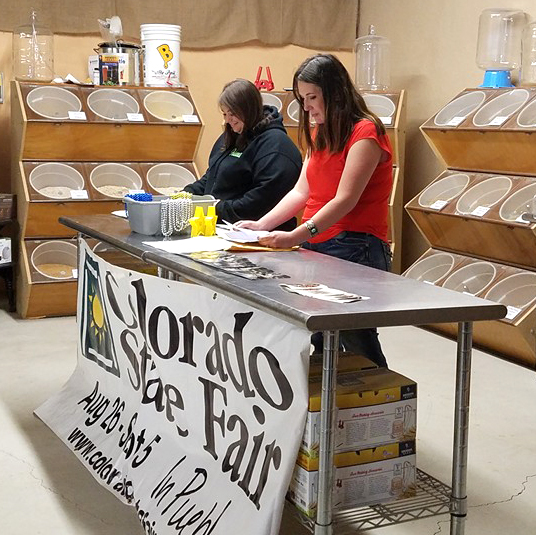 Courtesy Barbara Boyer