This week, as Colorado grocers plan their next step in an endless effort to monopolize the retail liquor market, we can pause for a moment, kick back with a couple of beers, and toast the success of 32 Colorado breweries who brought home awards from the 2016 World Beer Cup in Philadelphia.

As a Colorado craft beer lover, here are some numbers to be proud of:

Colorado breweries won 37 awards - 11 gold medals, 13 silver, and 13 bronze. Only California had more awards (49). Oregon came in third with 19.


12Degree Brewing in Louisville was named Small Brewpub of the Year, and was 1 of only 6 breweries from around the world - and the only Colorado brewery - to win 3 awards.


Colorado breweries won awards in 31 beer categories. They swept the Belgian-Style Pale Strong Ale category - the only US state to do so.


Aspen Brewing won two awards in two categories, as did mighty Left Hand, Dry Dock and tiny Manitou Brewing. Gravity, Strange, Lost Highway and Ska each picked awards for their brews - use your coupon from The Drinker's Guide when you visit to congratulate them, and they'll give you a beer for free! Congratulations indeed!

The World Beer Cup, which began in 1996 and occurs every other year, is one of the largest commercial beer competitions. This year, there were more than 6,500 entries from nearly 2,000 breweries representing 55 countries. American breweries were the clear majority - more than 4,800 beers from every state but South Dakota.

An international panel of 253 judges from 31 countries scored this year's entries. Winners were announced at the Craft Brewers Conference at the May 6 awards dinner - where attendees quaffed Steamworks' Colorado Kolsch paired with a ricotta- and spinach-stuffed crespelle - yum!

Colorado brewers Jon Howland and Tor O'Brien, the masterminds behind the Belgian-inspired beers that won Gold and Silver for 12Degree Brewing, were surprised and ecstatic with their honors. Open barely a year, they pondered: when you win such a prestigious award , what do you do for an encore?

Their answer was simple: get back to work, make more beer, and try to make the next batch even better.

Visit 12Degree and all the other award winners, and let us help you find the way with our interactive map and coupon-rich Beer, Wine, & Spirit Drinker's Guide to Colorado.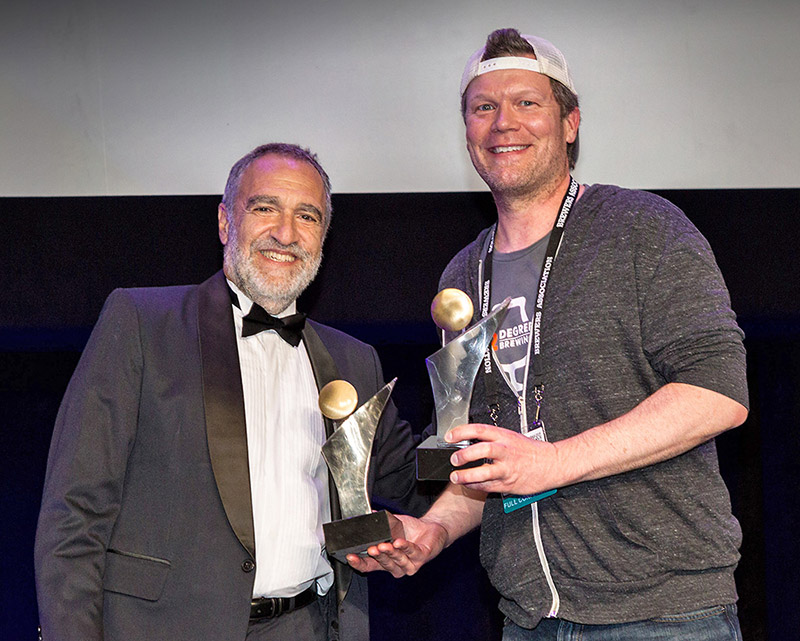 Photo Courtesy BA - Jason E. Kaplan